Ramai dah ada drama nikan..
Ni review baru nak keluar :)
Drama ni episod awalnya mencengkam perasaan...
Sebab aku faham perasaan heroin itu..
Ni heroin...
Dia seorang yang obese..
Berkahwin dengan seorang lelaki yang hensem..

Suami dia belajar di luar negara..
Dia dok Korea jadi hamba abdi keluarga mertua..
Segala perbelanjaan suami dia.. keluarga.. dia yg tanggung..
Tapi dia pasrah je..
Sebab orang gemuk ni mmg hakikinya camni..
Ambik mudah je.. asalkan gembira..
Makan dalam tu belakang citer..
Ni mmg nasib orang2 gumuk..
Selalu jatuh sana sini..
Pastu takde orang nak tolong...
Kalau ada pun.. tolong tengok..
Tak pun tolong gelakkan...
Ni laaa laki dia yang tak berguna tu..
Dia ni jahat dari episod 1 smpi laa episod akhir...
Sebaik sahaja dia habis belajar..
Dia kembali ke Korea dan menjawat jawatan tinggi di sebuah stesen TV..
Dia tak bgtau pun pada isteri dia..
Sampai laa satu hari kantoi ngn isteri dia..
Yang tambah sakit hati lagi..
Dia dah ada orang lain..


Ni pompuan yang rampas suami dia..
Jahat juga..
Dia ni keje sebagai pengacara di stesen tv yang sama laki dia keje..
Lepas suami dia kata nak ceraikan dia..
Heroin ni dok pujuk gak laki dia..
Bila dah takde jalan..
Dia ugut nak dedahkan hubungan sulit suami dia dengan pengacara tu..
Depa kan selebriti..
Untuk elakkan perkara tersebut...
Boleh laaa suami dia rancang nak bunuh heroin..
Dan dia berjaya bunuh heroin..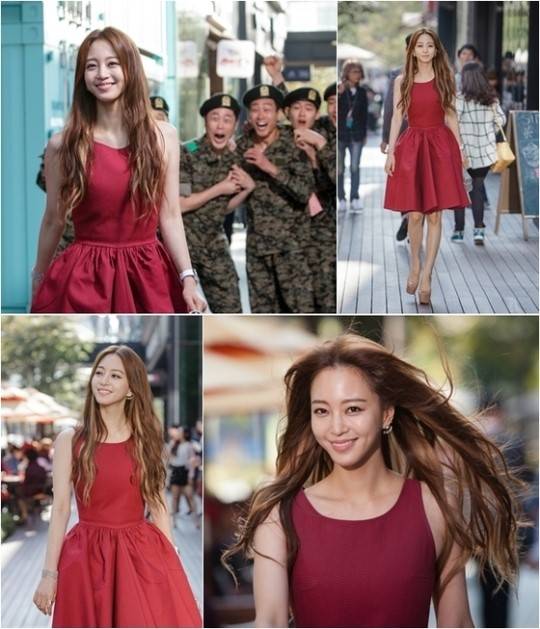 Rupanya heroin tak mati...
Dia terselamat...
Cumanya dia tak tahu lagi yg sebenarnya suami dia yg cuba bunuh dia..
Ntah camne dia terjumpa hero...
Hero pulak mengaku dia doktor plastic surgery..
Jadi heroin merayu kepada hero untuk tolong dia..
Dia nak jadi cantik..
Dan nak balas dendam pada suami dia dan perempuan jahat tu..
Maka....
Lepas beberapa kali bedah.. liposuction...
Maka itu yang BIRTH OF THE BEAUTY tu....
Tapi.. awal2 tu dia cam hidup dalam halusinasi..
Kesan penggunaan ubat bius yang terlalu banyak..
Ni hero...
Dia sebenarnya tolong heroin bersebab..
Dia mmg tahu semua cerita heroin sblm heroin minta bantuan dia..
Hero ni cinta sama heroin jahat..
Awal-awal ni dia tak tau laa heroin tu jahat benar...
Dia nak bantu heroin dapatkan balik suami dia..
Dan dia boleh laaa dapat balik heroin jahat tu...
Tapi lama-lama...
Dia pulak suka pada heroin..
Tapi heroin pulak yg pada asalnya nak balas dendam pada suami dia..
Tetiba rasa nak balik semula pada suami dia..
Tapi tu sebelum dia tahu yang suami dia yang rancang kematian dia..
Dan lepas tu rampas semua harta-harta dia..
Drama ni banyak orang jahat sebenarnya..
Kacau jiwa tengok drama ni..
Tak cukup dengan suami jahat... heroin jahat...
Abang tiri hero pun jahat juga...
Mak tiri dia lagi jahat..
So, apa kesudahannya..
Kena tengok sendiri.. ;)
.
.
.