Tajuk panjang drama ni memang tak leh blah..

The Nice Guy Never Seen Anywhere In This World!!

Ni kira bapak bagi segala lelaki baik di dalam dunia :)

Anyway, hero drama ini adalah Song Joong Ki..
Yang memegang hero terkiut that you never seen anywhere in this world..
Baru betul!!!


Masa kat episod awal..
Dah tau dah kenapa hero ni merupakan lelaki terbaik di dunia..
Awal-awalnya, Ma Roo ni merupakan medical student...
Makwe dia pulak, Jae Hee.. mmg cinta pertama dia..
Dan dia sayang sangat pada makwe dia ni..

Depa berdua ni asal dari keluarga miskin..
Berusaha untuk mengubah masa depan mereka...
Tapi Jae Hee ni mahu lebih dari itu..
Dia mahu jadi perempuan yang ada kuasa dan kaya..
Satu hari..
Jae Hee dia call Ma Roo...
Time ni hero tengah jaga adik dia yang sakit..
Tapi katanya hal dia lagi penting dan minta hero datang jumpa dia segera..

Ma Roo pun atas sebab cinta.. tinggalkan adik dia dan pi jumpa Jae Hee dia..
Sampai kat situ, tengok ada mayat seorang lelaki..
Jae Hee bunuh seseorang..

Mula-mula tu dia suruh Jae Hee serah diri pada polis..
Tapi bila Jae Hee telefon polis..
Dia jadi tak sampai hati..
Oleh sebab cinta, dia sanggup mengaku bersalah membunuh tanpa niat..
Masa ni.. romantikkkkk sangat!!
Dia kiss Jae Hee..
Pastu slow2 bersihkan semua bukti dan kesan cap jari..
Dan serah diri..
Lepas dipenjarakan 5 tahun..
Ma Roo dibebaskan dan dia dapat tahu yang Jae Hee sudah berkahwin..
Kahwin dengan seorang hartawan tua tapi kaya gila..

Hal ni menyebabkan Ma Roo berubah 100%..
Dari seorang lelaki yang baik dan sweet..
Berubah menjadi seorang yang pendendam..

Dia dah melupakan cita-cita dia untuk menjadi doktor..
Dan bekerja sebagai bar tender serta gigolo..
Mempergunakan perempuan kata untuk mendapatkan apa yang dia mahukan..
Satu hari, dalam flight nak balik ke Korea dari Jepun..
Ma Roo terserempak dengan Eun Gi, heroin sebenar drama ni..
Eun Gi ni tetiba pengsan lepas keluar bilik air..
Sbb dia pernah belajar bab2 medic ni..
Maka Ma Roo tolong laa apa yang patut..

Masa dia tanya siapa guardian Eun Gi ni..
Tetiba muncul makwe lama dia yang dia dendamkan sangat...
Rupanya, Jae Hee adalah mak tiri kepada Eun Gi..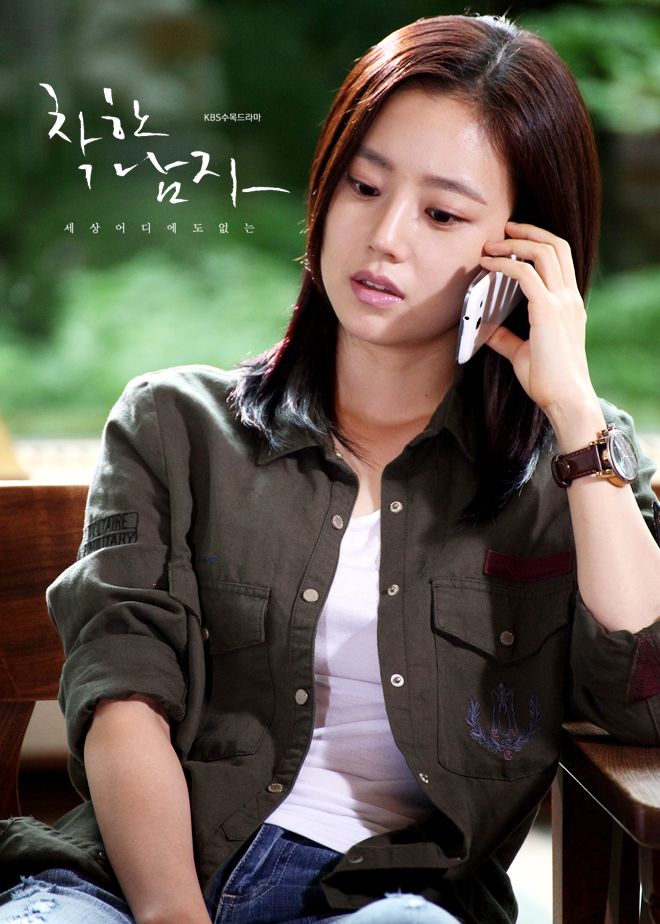 Eun Gi adalah seorang anak hartawan..
Bakal mewarisi empayar Tae San..
Mak tiri dia si Jae Hee tu laa..
Ada sikit hal pasal Jae Hee bunuh orang tu..
Berkait dengan Eun Gi nih..
Kena tengok sendiri :)
Ma Roo bila tau Eun Gi ni ada hubungan dengan Jae Hee...
Dia pergunakan Eun Gi ni utk balas dendam kat Jae Hee..
Dia buat Eun Gi jatuh cinta pada dia..
Tapi lama-lama..
Ma Roo pun jatuh cinta kat Eun Gi gak..
Malangnya.. masa tu la Eun Gi tahu niat awal Ma Roo..
Maka dia ambil keputusan untuk putus dengan Ma Roo..

Lepas putus tu..
Eun Gi eksiden...
Kemalangan ni menyebabkan dia hilang ingatan..
Dan dia berbalik semula kepada Ma Roo..

Nak last2.. Ma Roo pulak sakit tenat..
Nak tau dia mati ke tak?
Apa jadi dengan hubungan Ma Roo dan Eun Gi..
Camne jahatnya Jae Hee dalam drama ni..

Apa lagi.. sila order ;)
.
.
.