Ini adalah review ye.. ayat coverina ;)
Paham-paham laa korang ek..
Ada dua lagi akak nak review..
Ripped in 30 ni ada 4 resistance training workouts..
Sebelum nak mula..
Korang kena dapatkan DUMBBELLS.. wajib!!!
Setakat yg aku tengok (tengok je.. bukan buat)..
Dumbbells depa guna ada pelbagai berat..
Tapi tak semestinya korang pun kena beli smpi 3-4..
Sebab aku tgk depa guna yg sama je..
Maybe ikut kesesuaian diri...
Dalam ni ada 4 workout.. pendek2 je..
Lebih kurang 35 minit setiap satu..
Sangat sesuai untuk yang tak banyak masa nak workout..
Namun, perlu diingatkan..
4 workout ni bukan buat sekali gus..
Ikut minggu..
Minggu Pertama - Workout 1
Minggu Kedua - Workout 2
Minggu Ketiga - Workout 3
Minggu Keempat - Workout 4
Jangan laa korang memandai-mandai pulak tukar setiap hari..
Dah Jillian habaq gitu..
Ikut jelah :)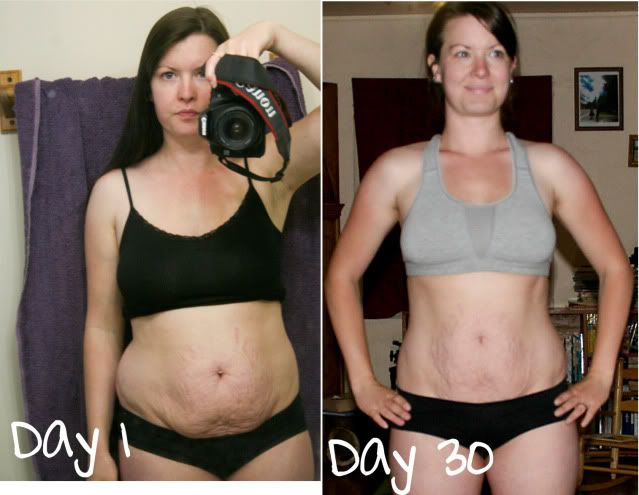 Minah ni guna Ripped in 30...
Dan juga 6 weeks 6 packs..
Huwaaa... kenapa laa aku tak kental cam dia..
KATA KAK JILLIAN
"By the time you reach the fourth week, you pretty much rule. However, adds the caveat that no matter how hard you exercise, no matter how much you sweat, you can always (over)eat enough to negate the benefit.
Oleh kerana itu...
Dia ada sediakan MEAL PLAN untuk 30 hari..
Akak ada..
Namun, ia adalah pakej dengan DVD ini hokay ;)
Permintaan untul meal plan sahaja tidak dilayan..
Oh, tetiba akak kejam!!
Secara keseluruhannya..
Agak OK..
Tapi susah sket sbb banyak turun naik..
Maksudnya letak badan atas lantai..
Pastu angkat ini.. angkat itu..
Hat ni yang i tak suka sangat..
Agak sukar utk yang berat 100kg ke atas..
Tapi apa salahnya mencuba ;)
Level of Difficulty
Intermediate to advanced.
Next-Day Soreness
Moderate.
p/s - ada 2 lagi DVD yg ada... petang sket akak review ;)
.
.
.