Jenuhnya nak cari masa nak review..
Time banyak keje pejabat ni..
Time ni laaa banyak drama Korea yang habis tayang..
Marry Him If You Dare..
Mula2 baca tajuk..
Aku igt drama ni biasa2 je..
Cam ada surroundings..
Pastu berebut 1 awek 2 hero..
Pastu ada heroin jahat..
Lebih kurang la..
Tapi jalan citernya ada twist sket..

Genre drama ni..
Romantic fiction drama..

Eh, geram pulak aku tengok si comel Jung Yong Hwa..
Apsal ko takmo berlakon jadi 1st hero ek..
Sakit jiwa aku ni tau..
Bila comei-comei gini jd 2nd hero yg selalunya akan kecundang..
Ni heroin..
Na Mi Rae (NMR)..
Dia ni dah masuk tahap andartu..
Umur dia 32 tahun..
Dah berumur.. tapi masih belum jumpa cinta sejati..
Masih belum punyai kerjaya yang menjadi impian dia..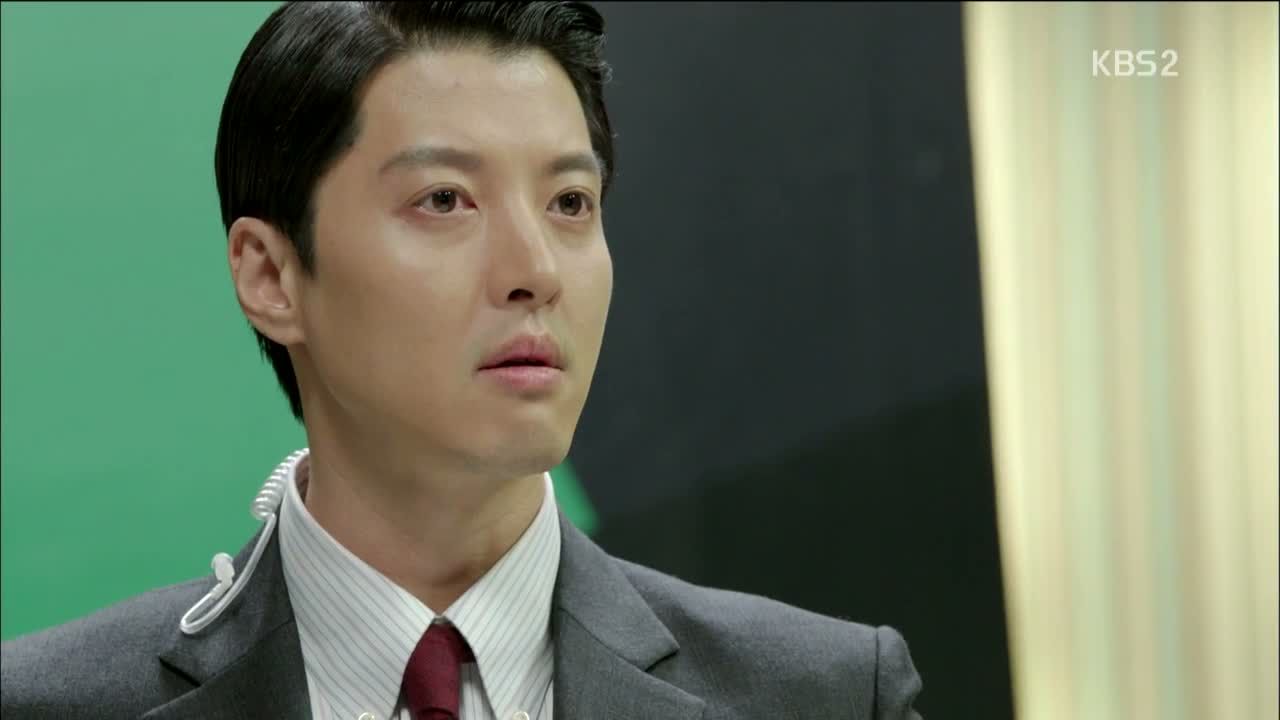 Ni hero.. Kim Shin (KS)
Dia seorang pembaca berita utama di stesen TV YBS..
Namun atas faktor umur..
Dia telah ditukarkan ke program pagi yg dipanggil Morning With Kim Shin..
Ini memberi tamparan hebat kepada dia..
Sebab dia selalu rasa yang dia paling hebat..

Perangai dia ni takde laa elok sangat..
Perengus.. suka naik angin.. mementingkan diri sendiri..

Tapi.. dia hero!!
Drama ni bermula apabila satu hari..
Muncul seorang makcik.. (gambar atas belah kiri)..
Yang mendakwa dia adalah Na Mi Rae dari tahun 2038..
Maksudnya dia cam Back From The Future..

Dia datang ke zaman 2013 ni..
Untuk beri amaran..
Dan mengatur balik jodoh Na Mi Rae ni..

Ikutkan.. selepas beberapa insiden..
Na Mi Rae ni akan berkahwin dengan Kim Shin..
Namun.. pada masa hadapan..
Perkahwinan depa adalah satu malapetaka..
Na Mi Rae akan hidup menderita sekiranya dia kahwin denga Kim Shin..
Maka..
Na Mi Rae masa hadapan ni..
Mau aturkan Mi Rae zaman sekarang dengan See Joo..
Seorang VJ di YBS yang sebenarnya adalah cucu kepada pemilik YBS..

Mula2 Na Mi Rae tak percaya..
Tapi akhirnya dia percaya juga dan dapat tahu apa yg akan berlaku pada masa hadapan..
Dan dia cuba untuk tidak bersama dengan Kim Shin..
Dia dan See Joo akhirnya cinta sama cinta..
Walaupun camtu..
Bila malam waktu tido..
Kejadian yang sepatutnya berlaku..
Seperti accident kereta yang menyebabkan Kim Shin dan Na Mi Rae bercinta muncul dalam mimpi..
Kiranya apa yang sepatutnya berlaku..
Mereka berdua akan mimpikan benda tersebut..
Dan rasa cam real sangat..
Ada sorang lagi heroin..
Tapi dia tak jahat pun..
Ikutkan pada jalan takdir..
Dia yang akan kahwin dengan See Joo..

Akhirnya..
Kim Shin sendiri dapat tahu..
Apa yang akan berlaku di masa depan..
Dia pun menjauhkan diri dari Mi Rae..
Sebab dia tahu yang dia dah jatuh cinta pada Mi Rae..
Mi Rae lak masa tu dah bercinta dengan See Joo dan dah nak berkahwin..
Akhirnya..
Siapa yang Na Mi Rae pilih?
Kim Shin kah? See Joo kah?
Apa kesudahan peristiwa buruk yang berlaku pada masa depan?
Dapatkan Na Mi Rae 2038 kembali ke zamannya?