Ingat tak lagi Secret Garden...
Drama ni ala2 camtu la jugak..
Badan orang lain..
Roh orang lain..
Tapi drama ni genre lawak..
Tak seserius Secret Garden..
Dan yang bertukar tu.. suami isteri..

Depa ni asalnya.. perkahwinan dah cam retak menanti belah..
Asyik bergaduh..
Dah tu.. laki dia lak kantoi dengan bini dia..
Ada perempuan lain..

Yang suami keje manager hotel..
Isteri pun kerja tempat yang sama..
Tapi pangkat rendah sikit..
Satu hari depa mengalami kemalangan..
Lepas kemalangan tu la roh depa tertukar..
Jadi laa cam2 insiden lawak :)

Kat tempat keje paling naya..
Sebab lelaki tu dah pangkat GM..
Bini dia baru cam ala-ala housekeeping gitu..
Bila dah bertukar, kena laa tukar keje..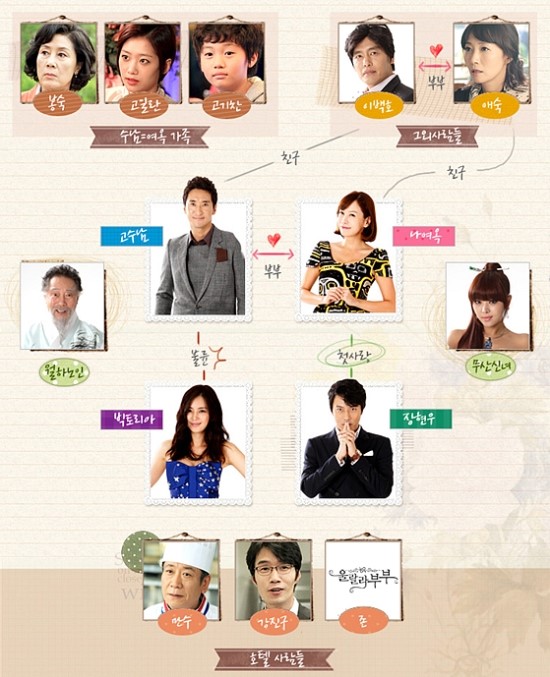 Namun, benda-benda camni laa yang buat depa paham..
Perasaan masing-masing..
Lebih kurang freaky friday ler nih..
How much can a wife endure when her good-for-nothing husband is a womanizer who embarrasses her at every turn? Na Yeo Ok is fed up with the infidelity of her hotelier husband, Go Soo Nam, during their 12-year marriage and demands a divorce. However, a major accident causes the unimaginable to happen – their souls are switched into each other's bodies. As the couple bumbles around in each other's identities, will Yeo Ok and Soo Nam develop a deeper understanding of each other?
.
.
.