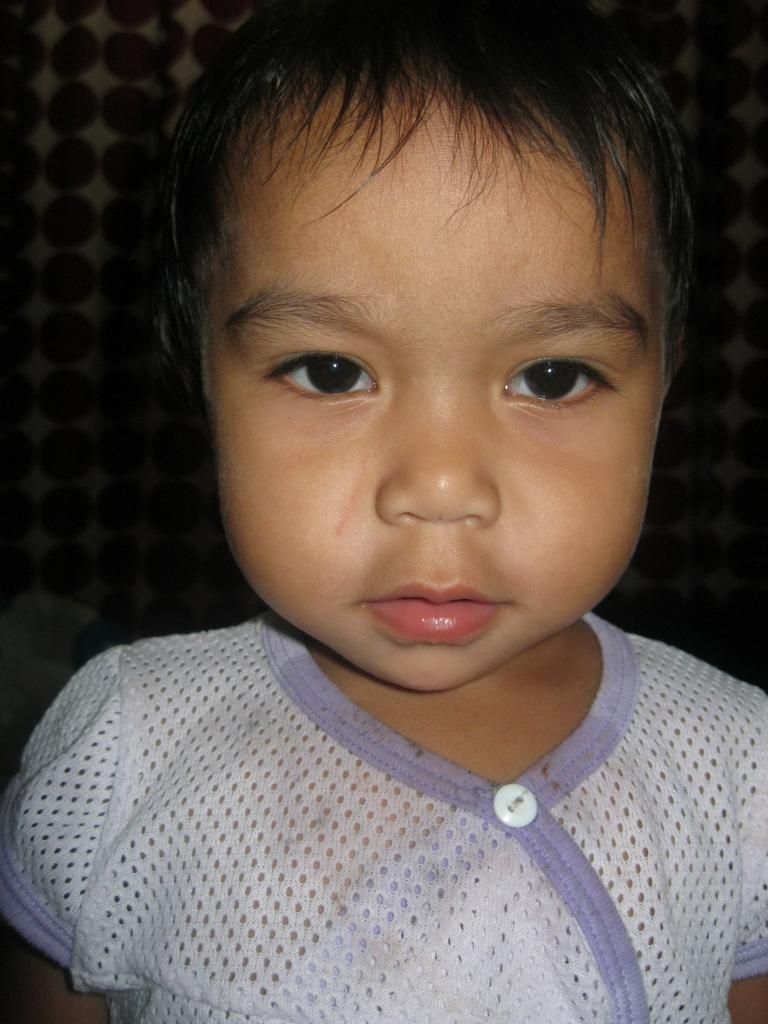 Hasya ni.. memang pantang org letak sepit rambut kat dia..
Tak kira laa sepit ke.. headband ke.. cekak ke..
Tapi mak dia pulak..
Suka sangat nak tengok Hasya ni feminin sket..
Sabtu semalam ada kenduri kahwin..
Bersungguh-sungguh laa aku letak sepit..
Aku letak dia cabut.. letak dia cabut...
Sampai kat umah orang kahwin tu..
Nasib baik laa okay pulak dia bersepit..
On the way balik..
Dia cabut balik sepit tu..
Aku sepit balik..
Cabut lagi.. sepit balik..
Sepit.. sepit.. sepit...
Sampai rumah..
Aku pi bukak gate..
Sekali papa dia suh Hasya sekali turun..
Sebab dia nak pi kedai kereta..
Aku pun okay je.. sbb aku mmg tak suka pi kedai pomen..
Lebih kurang sejam pastu..
Papa balik dari kedai kereta..
Aku pun pi bukak pintu..
Lepas bukak pintu..
Lari cepat-cepat masuk bilik..
Pastu gelak cam nak gila...
Berguling2 aku atas tilam punya rasa kelakar sangat...
Sampai berdenyut tempat yg kena operate hari tu sbb rasa lawak sangat..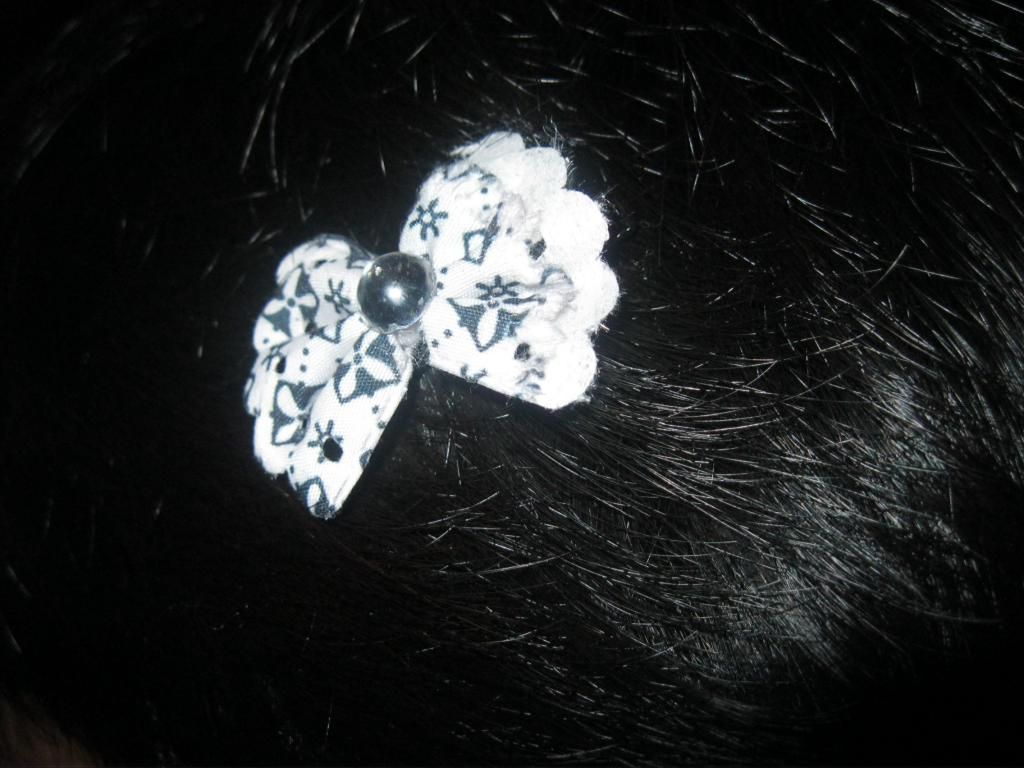 gambar lakonan semula atas rambut yang sebenar
Kah! Kah! Kah!

Memang lawak of the year 2012 utk family aku..

Dalam kereta dalam dok sepit cabut.. sepit cabut..
Sebab takmo Hasya rosak

kan sepit tu..
Aku sepitkan ke rambut

My Inche Jeman..
Sampai-sampai umah dia terus nak ke

dai kete..
Aku tengah bukak gril

,

dia dah laju pergi kedai..
Lansung tak in

gat pasal sepit yg tersemat indah kat rambut dia...
Korang rasa apa Cina kedai tu

fikir..
Maklum laa baru balik kenduri..
Tapi.. kat ramb

ut ada sepit baik punya...
MIJ cakap gak..
Patut laaa bini Cina tu yg te

ngah makan dok pandang2 dia..
Pastu laaa ada 2-3 orang customer yang tengok atas bawah a

tas bawah...

:))

Laki aku ni..
Me

mang tak pandai melawak..
Tapi sesekali dia wa

t kelakar..
Memang smpi rasa na

k putus urat kentut... :))