Aku igtkan dah review drama ni.
Rupanya belum..
Drama ni asal dari komik..
Jang Geun Seok hero..
IU heroin..
Han Chae Yong jadi 2nd hero..
Ada ke patut.. dia tu ala2 actress terlawa di Korea..
Tapi kalau nak mengikutkan jalan citer drama ni..
Mmg dia laa padan jadi 2nd heroin..
Drama ni pasal hero yang super kacak ni..
Oleh kerana dia kacak hensem..
Maka dia mempergunakan kekacakkan dia tu..
Untuk buat duit.. cari duit dengan banyak..

Kiranya dia ni bercita-cita besar la..
Untuk jadi hartawan hanya dengan gunakan rupa kacak dia..

Cam anak hekan laa hero ni sebenarnya..
Hong Yo Raa ni pulak adalah bekas menantu hartawan...
Hero dok kejar gak dia ni..
Tapi tak dapat..

Dia tau cita-cita hero..
Dan dia decide untuk membantu..
Maka dia pun jadi la mentor kepada hero..
Tugasan pertama yang diberi oleh Yo Raa..
Adalah hero perlu menggoda 10 orang perempuan kaya berjaya..
Yang ada karier berlainan..
Yoo Ra ni percaya yang hero adalah anak tak sah taraf seorang hartawan..
Maka dia ajak hero sekongkol dengan dia..
Balas balik perbuatan org2 yang telah buang mereka..
Dalam dok dalam nak menyempurnakan misi..
Tetiba muncul seorang gadis biasa..
Yang tak lawa pun..
Dari keluarga miskin..
Takde sebarangan keistimewaan..

Depa dah kenal lama sbb hero ni asalnya orang miskin jugak..D

Heroin ni pulak..
Gila mati minat kat hero..
Dan of course laaa hero tak berapa minat dengan dia..
Sebab dia bukan antara wanita-wanita idaman dia..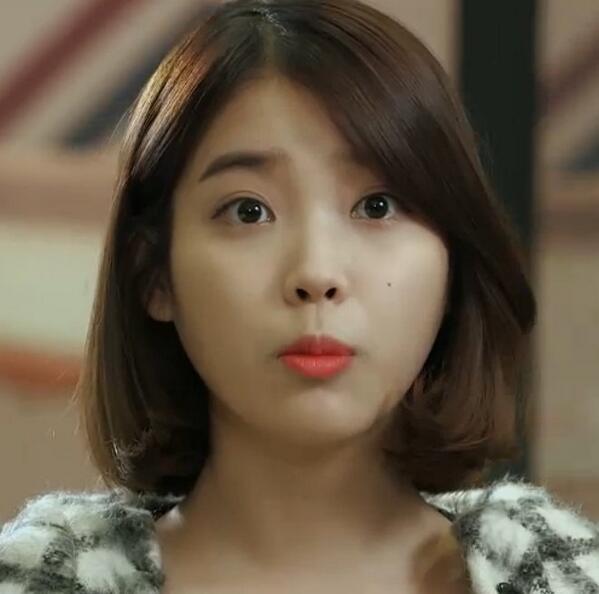 Dokgo Ma Te (Jang Geun Suk) is a pretty boy living off of the money and gifts given by rich women. Having grown up in a poor neighborhood, Ma Te seeks to find a better life. But when his mother suddenly collapses and dies, Ma Te is distraught from losing the only family he's ever known. Enter Hong Yoo Ra (Han Chae Young), the former daughter-in-law of a chaebol family, claiming that he is the illegitimate son of the chairman.
Yoo Ra recognizes Ma Te's ambitions, and both team up to go against the very family that threw them out. With nothing but his looks as his only asset, Yoo Ra sends Ma Te on a mission to seduce 10 women who have all succeeded in different fields. Ma Te must glean their special abilities from them to build a business from scratch.
Along for the ride is Ma Te's former neighbor, the quirky Kim Bo Tong (IU), whose name literally means ordinary. Bo Tong has had a towering crush on Ma Te since high school despite his cold treatment towards her. Can she make Ma Te love her?
.
.
.