Program baru BeachBody..
Nasib baik cepat dapat.. :)
Yang ni bukan setakat workout sahaja..
Tapi kena jaga makan juga..
Jangan risau.. fail2 pdf akan disertakan..
Kelebihan 21 Day fix ni..
Selain dari membina otot.. membentuk badan..
Ia juga sangat sesuai untuk menurunkan berat badan...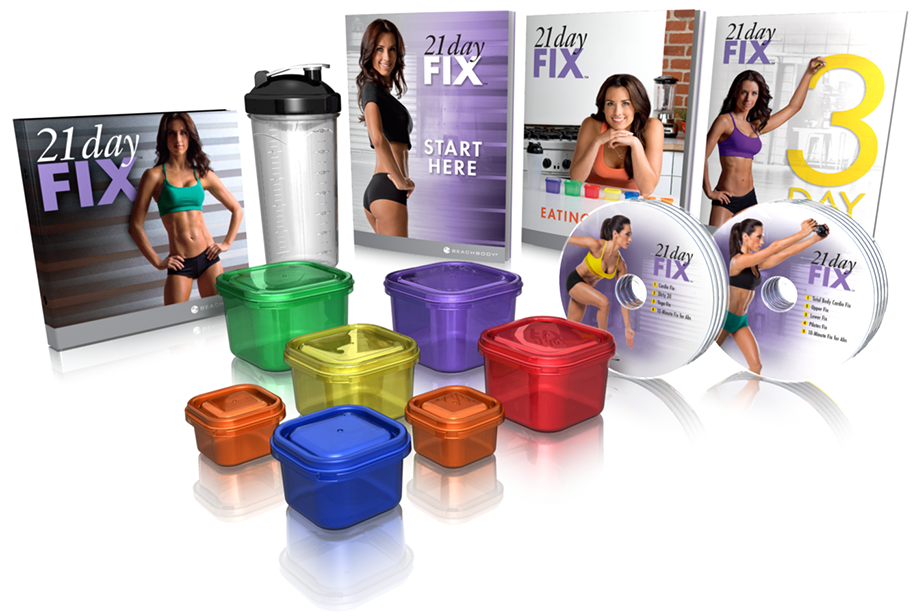 Kalau beli original set... lebih kurang RM250.00..
Semua yang di atas anda akan dapat...
Selalu beli workout dvd dapat peralatankan..
Cam toning stick, dumb bell, resistance band..
Tapi hat ni lain sket..
Beli.. dapat container..
Bekas2 kecik tu akan menentukan apa yang dimakan sepanjang hari..
Semasa dalam program 21 Day Fix ni..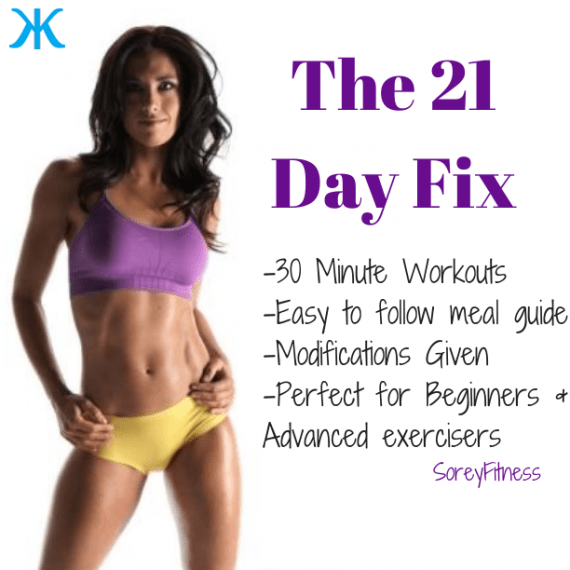 Mula-mula aku masuk bab workout dulu..
Ada 9 workout.. lebih kurang 25 minit - 30 minit..
Ada jadual juga..
So, ikut jelah..
Workout nyer jauh lebih senang dari Abam Shaun dan Kak Jill...
Ada modifier untuk beginner..
Paling best... yang berat atas 100kg pun boleh buat 21 Day Fix ni..
Dalam 1-9 tu.. ada satu tajuk je yg agak susah..
Selalu modifier... org nye mesti kurus2 gak..
Tapi dalam 21 Day Fix..
Modifier adalah yang berbaju pink..
So, kalau kita yang bertubuh gempal gumbira ni...
Agak confident la nak mengikut step dia..
Antara peralatan yang diperlukan..
Dumb bell, resistance band dan exercise mat..
Itu sahaja..
Lagi keterangan berkenaan workout2 yang ada dalam siri ini..
Total Body Cardio Fix
The Total Body Cardio Fix is a fast paced cardio workout that can be done with your own body weight or can also be done with weights and/or resistance bands to up the intensity. The 30 minutes include two exercises done for four rounds. There is a short 20 second rest period in between each round for recovery. The purpose of the Total Body Cardio Fix is to give you a whole body cardio workout while toning every muscle from head to toe.
Upper Fix
The Upper Fix works the upper body, including arms, chest, shoulders and abs. You can use weights and resistance bands with this workout as well or you can simply use your own body weight. There are five exercises that will be done for two rounds with a 20 second rest period in between. You can expect to do push-ups, scissor twists, planks and presses, among others.
Lower Fix
This workout focuses on the lower body, with a special focus on most women's problem areas, the legs and buttocks. Once again, you will be doing two rounds of exercises with a rest period in between that is 20 seconds long. Everything from your calves to your buttocks will be sore after completing this 30 minute workout.
Pilates Fix
The Pilates Fix focuses mostly on floor exercises that include basic Pilates moves to strengthen your core, elongate your muscles and firm up your lower body.
Cardio Fix
The Cardio Fix is a workout based on High Intensity Interval Training (HIIT) similar to Shaun T's workouts in the Insanity and Focus T25 programs. It involves minute long bursts of very intense exercise with 20 second rest periods in between for recovery. Explosive, plyometrics moves such as skater jumps and box jumps are mixed with classics such as jumping jacks and push-ups to give you a sweat inducing, calorie torching workout for the entire 31 minute length of the DVD.
Yoga Fix
Although the Yoga Fix seems less intense than the others, it is by no means an easy workout. It involves plenty of stretching to help recover from the week of more grueling activity, and is to be done on the seventh day of the week in addition to one of the other videos.
Bonus Workout: Dirty 30
In addition to the six workouts already included with the 21 Day Fix Program, you will also receive the Dirty 30 Workout to add to your fitness routine as a bonus gift. The Dirty 30 is similar to a CrossFit workout, and includes a variety of exercises that will be repeated for four rounds in order to help you carve out a leaner, stronger, more defined physique.
Plyo Fix
The Plyo Fix workout is a bonus. It does not come with the program unless it is purchased through Team Beachbody and can be done in addition to any of the daily workout videos on the 21 Day Fix workout schedule. It is filled with plyometric exercises that help improve overall strength and stamina
Masuk pulak bab portion control..
Dalam 21 Day fix.. tak payah susah2 nak kira kalori...
Ikut je bekas2 yg diberi tersebut..
TOLONG JANGAN TANYA MANA NAK DAPAT BEKAS NI!!
Pandai2 korang la pi cari bekas2 ni..
Ni aku bagi panduan..
1 cup - vegetables - green container
1 cup - fruit - purple container
1/2 cup - starch / carbs - yellow container
3/4 cup - protein - red container
2 Tbsp. - dressing / seeds - orange container
1/3 cup - cheese / nuts / avocado / coconut - blue container
Pengambilan makanan untuk sehari..
Bergantung kepada banyak mana kalori utk badan korang...
Cth kata laa sehari 1200kcal
Maka...
Boleh makan 3 cup sayur + 2 cup buah + 4 (3/4 cup) protien
Kuning tu carb.. (1/2 cup 1 hidangan).. dan seterusnya..
Bawah ni contoh2 menu 21 Day Fix..
Kalau nak resepi yang best2..
Korang leh daftar PINTEREST..
Dan boleh join group2 resepi 21 Day Fix..
Result 21 Day Fix ni mmg gempak hokay..
Boleh rujuk pada gambar-gambar di bawah ini..
Perubahan selepas 10 kali ulang buat..
Huhuhu.. aku jeles!!
Rasa nak sarung sport shoes malam ni juga..
Once you receive the 21 Day Fix and have your containers, all you need to do is fill it with delicious, healthy food and eat what you can fit into them. There is no need to worry about fat, calories, carbohydrates, sugar content or any other number for that matter. It could not be easier, especially for someone that is new to weight loss and/or does not want to have to worry about keeping track of how much they have eaten. The eating plan even includes a restaurant guide so you can plan ahead before heading out to dinner with friends and remain on the plan without cheating
.
.
.