Citer datang belum ada..
Tetiba terus citer balik..
Aku tau ramai yang tunggu apa kes dekat epot HCM ni..
Sebab epot ni mmg terkenal dengan HORROR nyer..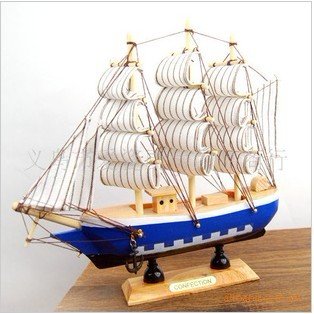 Memula aku bagi TIP dulu..
Aku tau ramai yang akan tergoda dengan wooden ship ni..
Sebab kat sana.. harganya mmg murah yang hamat..
Kat sini boleh cecah ratusan sebiji..
Kat sana.. puluh2 je dah boleh dapat..

Maka, MIJ yang tak beli apa..
Beli laa benda ni..
Tak cukup satu.. dia beli dua.
Satu untuk adik dia..

TIP - kalau beli kapal ni.. make sure korang takde hand luggage lain. Jika tidak.. pastikan kapal ini muat masuk dalam beg untuk di check in.

Disebabkan kapal ini..
Aku telah diganggu oleh MAKHLUK KEJAHATAN kat epot tu..

Oleh sebab kapal ni ada 2..
Maka aku suh pekedai tu bubuh dalam 1 beg plastik besar..
Untuk dijadikan sebagai 1 hand luggage..
Namun.. staff AA tak bagi..
Dia suh jadikan 2 kotak kapal tersebut sebagai 2 hand luggage..
KETAHIAN telah berlaku di situ..
Kami 4 orang..
Ada 3 hand luggage dan 2 kotak..
Maknanya 1 hand luggage perlu dikorbankan..
Aku takkan korbankan telekung..
Maka aku decide untuk korbankan wooden ship tersebut..
Kiranya aku ambil keputusan untuk tinggalkan 1 kapal..
Tiba-tiba..
Tak tau laa staff tu dapat hidayah dari mana..
Dia benarkan aku bawak kedua-dua kotak tersebut sebagai hand luggage..
Tapi dia tagkan 1 kotak bersama 1 beg yg beratnya kurang 4kg..
Katanya kotak itu mesti dipegang oleh pembawa beg..
Aku pun OK jelah..
Rupanya..
MAKHLUK KEJAHATAN di sebelah staff tersebut tidak puas hati..
Tapi dia tak kacau aku time tu..
Maybe takmo kewibawaan kawan dia tadi tercemar..
Lepas tu..
Aku disuruh ke bilik KASTAM yang menjadi igauan ngeri semua oang..
(Bab COFFEE HOUSE ni aku citer di entry lain)
Abih semua checking2..
Aku pun turun ke bawah kat departure hall..
Igt dah selamat laa dunia akhirat..
Rupanya si jahat tadi..
Turun ke bawah..
Dia buat2 masuk tandas dan dari tandas tu makcik aku cakap dia intai..
Tetiba dia serbu tempat kami menunggu dan ambik passport kitaorg..
Dia suruh susun semula hand luggage.. dia nak kira..
Cam vavi kecelakaan betul!!
Malangnya bagi dia..
Akak ni otak agak bergeliga juga..
Sampai bawah..
Kami punggah balik hand luggage..
Dan susun supaya 1 lagi kotak kapal tersebut tidak kelihatan..
Kotak tersebut telah masuk ke dalam beg..
Dan ditimpa dengan telekung..
Pastu lebihan2 telekung telah disumbat ke dalam handbag & hand luggage lain..
Maka dia tak jumpa laa kapal tersebut..
Dan dia berlalu dengan JELINGAN MAUT!!
Ingatkan tamat di situ..
Rupanya.. dia syak aku sorok kapal tu somewhere dalam epot tu..

Kejap2 dia lalu..
Kejap2 dia lalu..

Eee.. kalau laa kat negara sendiri..
Nak je aku menjerit dekat makhluk tersebut..

Sampai laa masa untuk boarding..
Aku pun beratur..
Koyak tiket dan masuk menghala ke pintu flight..

Tetiba.. dalam 10 langkah lagi nak masuk flight..

AKU DITARIK!!!!

Dan passport aku sekali lagi dirampas!!!

Masa ni telinga aku tetiba panas menyirap!!

Kali ni aku direct tanya

WHAT DO YOU WANT?

Dia cakap.. i want to check your passport and boarding pass..

Mulut aku cam dah ringan sangat time ni..
Cam nak membabi orang dah!!

Mata dia bukan tengok sgt passport tu..
Dok cari kotak kapal yg aku dah sorok tu..
Dia igt kalau dia tangkap aku selepas pintu boarding..
Kotak kapal tu akan muncul balik..

KO INGAT AKU BANGANG CAM KO!!

Lepas dia bagi balik Passport..
Aku terus membising..
Tapi aku cakap MELAYU..
Biar dia tak paham.. tapi dia tau aku marah!!

Sampai terkeluar pulak..

KALAU KO NAK.. CAKAP!!
AKU BOLEH BAGI!!!

Orang yang dah hulur duit kopi awal2..
Boleh bernafas lega..
Sapa yang belum kena..
Korang jangan laa senang hati sampai laa flight betul2 nak berangkat..
Depa akan cari salah walaupun takde salah apa..
KESIMPULANNYA
1- Jangan beli wooden ship
2- Jangan beli barang ngam2 dengan KG luggage.. kurangkan dalam 2kg - 3kg
3- Hand luggage wpun tulis 7kg.. make sure dalam 6kg sudah
4- Jangan sorok barang dan masukkan balik selepas di tag. Ada yg kena naik atas balik dan timbang semula hand luggage.
5- Layankan je walaupun makhluk kejahatan ni nak tengok passport 40 kali
Serik?!!
Tak.. nak pergi lagi dan lagi dan lagi... :)
.
.
.