The series revolves around Piper Chapman
, a bisexual woman living in New York City who is sentenced to 15 months in a women's federal prison for transporting a suitcase full of drug money to her former girlfriend, Alex Vause
, who is an international drug smuggler. The offense occurred ten years prior to the start of the series, and in that time Piper had moved on to a quiet, law-abiding life among New York's upper middle class
. While in prison, Piper is reunited with Alex, and they re-examine their relationship and deal with their fellow inmates.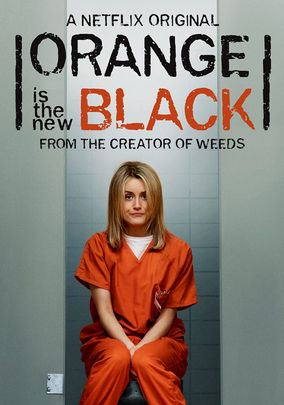 Drama ni best..
Aku google top 10 drama series untuk last year..
Drama ni mesti ada dalam list.
Dan aku tak rasa drama ni lepas tayang kat M'sia.. (
18SX
)
So, kalau nak tengok.. kena order :))
Yang tengah baju oren tu watak utama..
Dia kena penjara atas kesalahan silam..
Bawa duit haram kepunyaan GF dia..
Selepas 10 tahun berlalu..
Baru hukuman dia dijalankan..
Dia kena masuk penjara utk 15 bulan..
So, drama ni berkisar kisah-kisah dalam penjara..
Jangan bayangkan penjara cam kat M'sia ni..
Penjara dekat luar negara..
Penjara depa cam dorm asrama..
Siap ada public phone dalam tu untuk kegunaan bila-bila masa..
Dalam penjara ni.. terbahagi kepada beberapa puak..
Puak kulit hitam..
Puak lesbo..
Puak berkuasa..
Puak sakit otak..
Setiap satunya ada cerita tersendiri..
Ada yang masuk penjara sebab tolong orang..
Ada yang salah judgement..
Ada yang mmg jahat..
Nilah GF Piper yang menyebabkan dia masuk penjara..
Dia pun tak sangka akan jumpa balik dengan GF dia ni..
Memula jumpa.. cam nak pitam dia sebab terkejut..
Rupanya GF dia ni lebih dulu masuk penjara sebelum dia..
Piper ni orangnya antara banyak-banyak tu dia paling cerdik..
So, warden dalam banyak hal..
Akan minta tolong dia selesaikan..
Tapi tak semua orang suka dia..
Ada satu kumpulan ala-ala ketuhahanan sesat..
Benci sangat dengan Piper ni..
Ni last scene tanda habis season 1..
Aku saja lambat-lambatkan review drama ni..
Pasalnya kalau aku review bulan Januari..
Ada 6 bulan korang nak tunggu untuk Season 2..
Season 2 akan bermula hujung Jun 2014..
So, untuk peminat drama omputeh..
Orange Is The New Black ni recommended okay..
p/s : 18SX, 18SG peringkat tidak sesuai untuk ditonton seisi keluarga :)
.
.
.