Melebarkan sayap...
Hehehehe..
Nampaknya esok kena la ke TM..
Minta naikkan speed internet rumah ni..
Tengah berkira-kira untuk beli laptop ke-3..
Untuk memaksimumkan lagi kebolehupayaan memuat turun :)..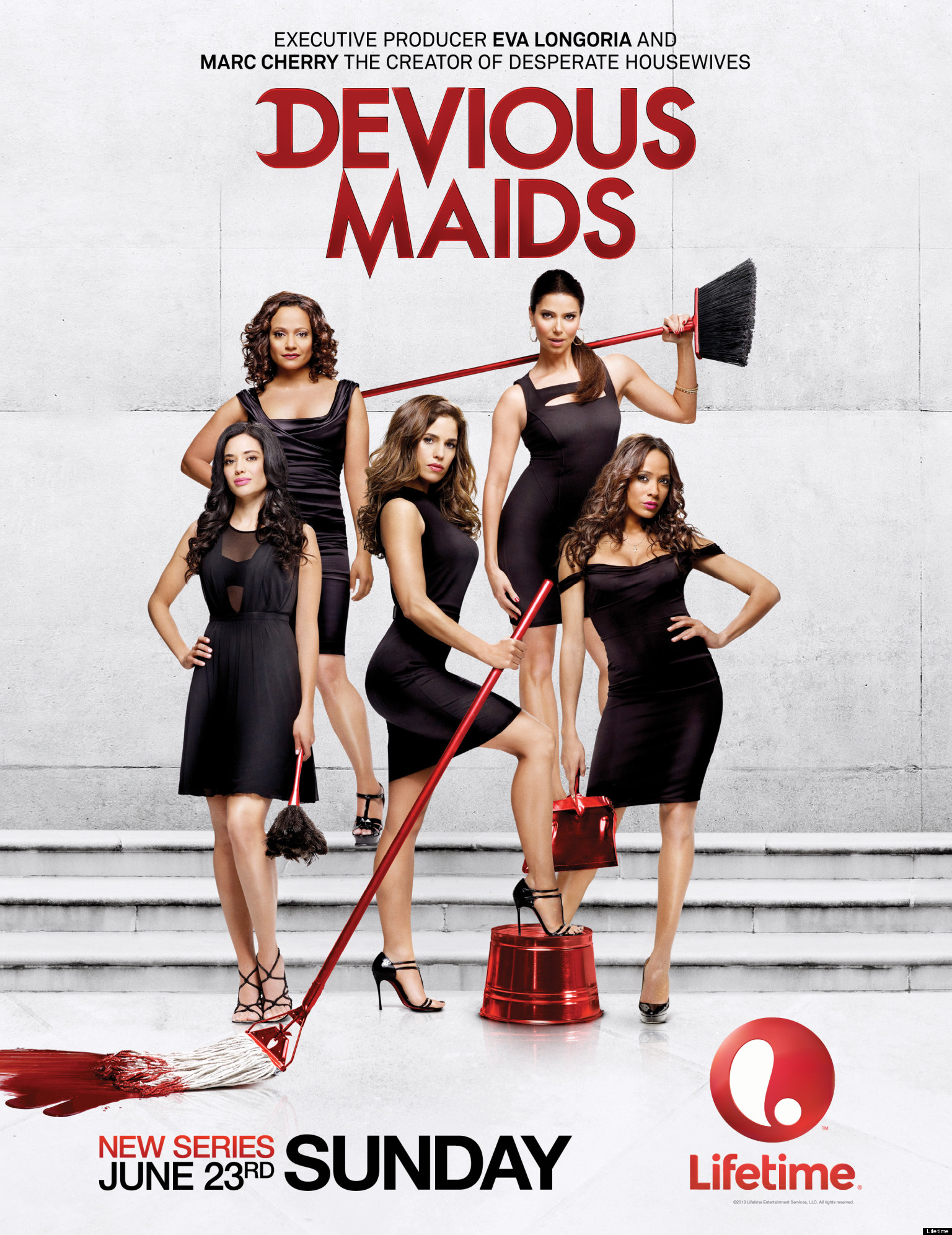 English series pertama yang aku proses..
Selalunya aku download.. tengok.. pastu delete..
Drama ni best..
Genre comedy drama series...
Season 1 - 13 episod.. Season 2 akan mula tengah April 2014..
Tengok tajuk pun dah tau jalan citer tentang apa..
Ianya tentang pembantu rumah a.k.a maid a.k.a helper..
Depa ni berkerja di kawasan Beverly Hills..
Area paling kaya dan paling berkuasa di LA..
Kalau kat M'sia ni..
Kebanyakkan pembantu rumah adalah Indonesia..
Tapi kan US sanun.. pembantu rumahnya byk berbangsa Latin..
Depa berhijrah dari Puerto Rico, Mexico dsb dtg ke US..
Maid-maid sana..
Memang vogue seperti ini..
Pastu hubungan dengan majikan.. bukan setakat helper..
Tapi lebih kepada dah jd part of family..
Devious Maids ni bermula dengan kematian seorang maid..
Iaitu Flora Hernandez.. dia mati ditikam dan seseorang telah diperangkap..
Disebalik kematian dia..
Ada kisah lain yang amat dahsyat..
Maid-maid lain yg juga kawan dia..
Tahu cerita sebenar.. tapi memilih untuk mendiamkan diri..
Sehinggalah muncul seorang maid baru..
Marisol..
Selain daripada menjadi maid..
Dia nampaknya lebih berminat untuk menyiasat sebab kematian Flora..
Itu menimbulkan rasa pelik maid-maid lain..
Jalan cerita utama drama ni..
Pasal kisah Flora yang mati tu la..
Tapi plot2 selingan yang membuatkan drama ni best gile!
Ada maid yg menjalinkan hubungan dengan majikan..
Dengan anak majikan..
Ada yang jadi maid sebab nak jadi penyanyi..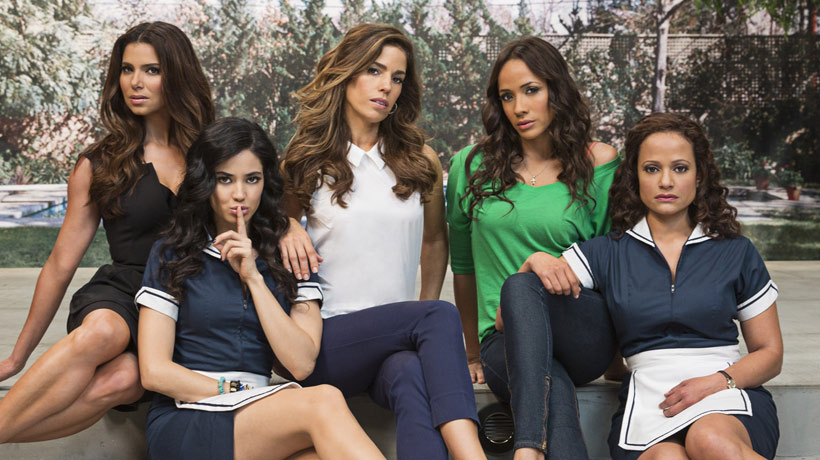 In "Devious Maids," murder and mayhem collide in the mansions of Beverly Hills' wealthiest and most powerful families. Class warfare has never been as fun and dirty as it is in the tony enclave where the staff is as clever, witty, outrageous and downright devilish as their employers. Whoever holds the dirt holds the power, and before the season is over, illicit affairs will be revealed and deep dark secrets exposed as we learn the sordid details behind a shocking murder of a beloved housemaid.
The series centers on a close-knit group of maids who are bonded together by their jobs, life struggles and the melodramatic "upstairs-downstairs" universe that engulfs their employers. Rosie, a widow who left her son back in Mexico when her husband died, works as the maid and nanny for a pair of self-absorbed and successful actors, Peri and Spence Westmore.
Aspiring singer Carmen, hopes that her pop star employer Alejandro can help jump-start her career, but Odessa, his very loyal housekeeper and her boss, will stop at nothing to stand in her way.
Zoila is the senior maid for Genevieve Delatour, a codependent, emotionally unstable wealthy woman. She works alongside her teen daughter Valentina, who has a crush on Genevieve's handsome son, Remi.
In the series premiere, the women turn to one another for support when their friend and fellow maid Flora is brutally murdered at the home of her employers, Evelyn and Adrian Powell, at one of the largest society events of the year. Meanwhile, newcomer Marisol is hired to clean the home of Taylor and Michael Stappord, a newlywed couple with a complicated love history. But Marisol has ulterior motives and when someone she loves becomes wrapped up in Flora's murder, she goes undercover to learn the truth